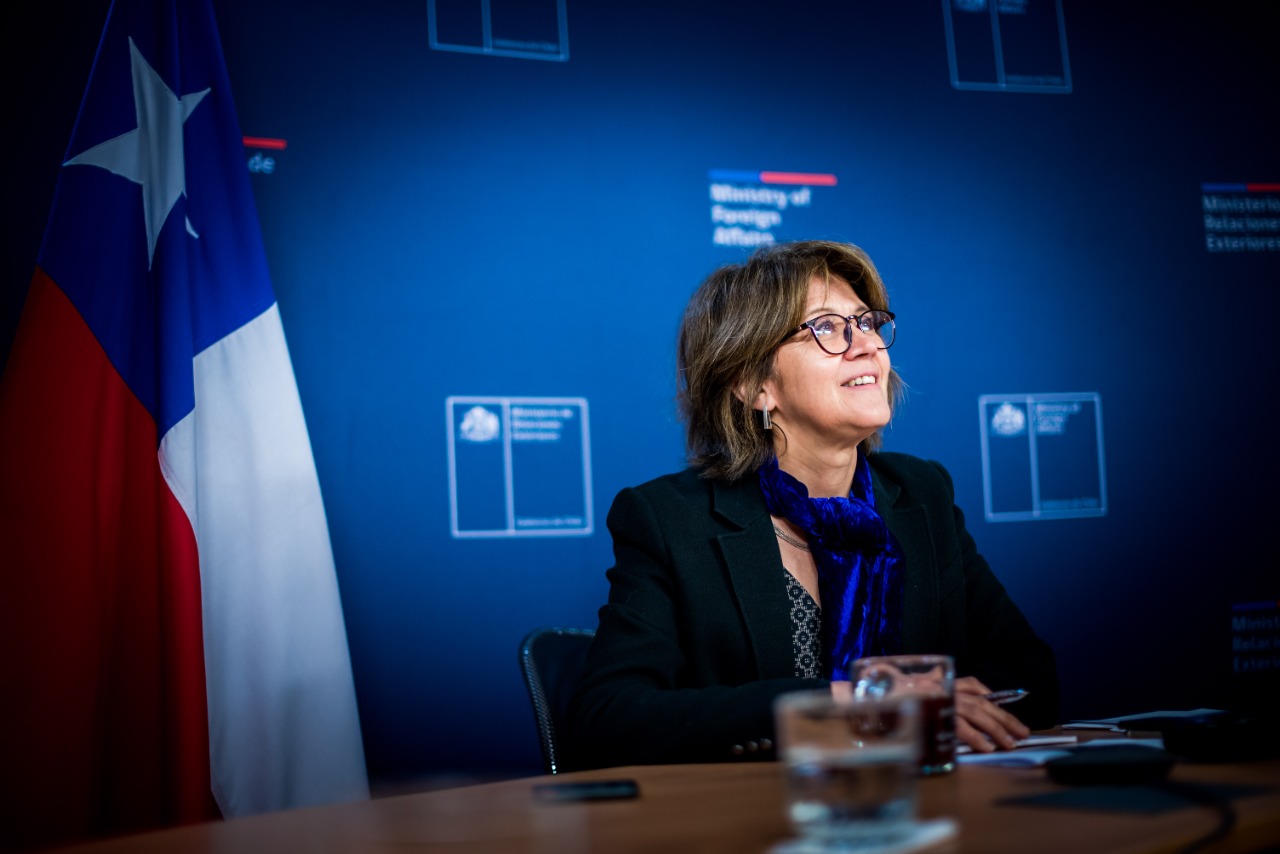 Undersecretary of Foreign Affairs will speak on national ocean policy at the ExpoNaval international congress.
Press ExpoNaval 2022 – www.exponaval.cl
During the upcoming ExpoNaval 2022 fair, which will take place in Valparaiso between November 29 and December 2, it has been confirmed that during the International Congress "The challenges for a maritime condition in the 21st Century", to be held on Wednesday, November 30, the Undersecretary of Foreign Affairs, Ximena Fuentes, will participate in the panel "Chile and its National Oceanic Policy: Are we a Maritime Power? The panel will be moderated by Athenalab Center researcher Ignacio Mardones and will also have as panelists former Undersecretary Carolina Valdivia, Naval War Academy Professor Matías Purcell and Commodore Carlos Fredes of the Navy's Maritime Territory Directorate. Undersecretary Ximena Fuentes Torrijo is a lawyer with a degree in Law and Social Sciences from the University of Chile and a PhD in International Law from the University of Oxford. Her doctoral thesis was entitled: "The criteria of equitable utilization of international watercourses in general international law". She is also a professor of Public International Law at the University of Chile. She has taught at the Universidad de Talca, Universidad Adolfo Ibáñez and the Master in International Law at the University of Heidelberg in Latin America. Between 2008 and 2012 she served as counsel for Chile in the lawsuit filed by Peru before the International Court of Justice in The Hague. Subsequently, she served as executive coordinator of Chile's defense in the case Obligation to Negotiate Access to the Pacific Ocean Bolivia v. Chile. In 2016 she was appointed Agent of Chile before the International Court of Justice in the Case on the status and use of the waters of the Silala Chile v. Bolivia. Prior to her appointment by President Gabriel Boric, she served as National Director of Borders and Limits of the State.
More in ExpoNaval 2022 – www.exponaval.cl
More
Information
Valpáraiso Chile
XII International Naval Exhibition and Congress for Latin America